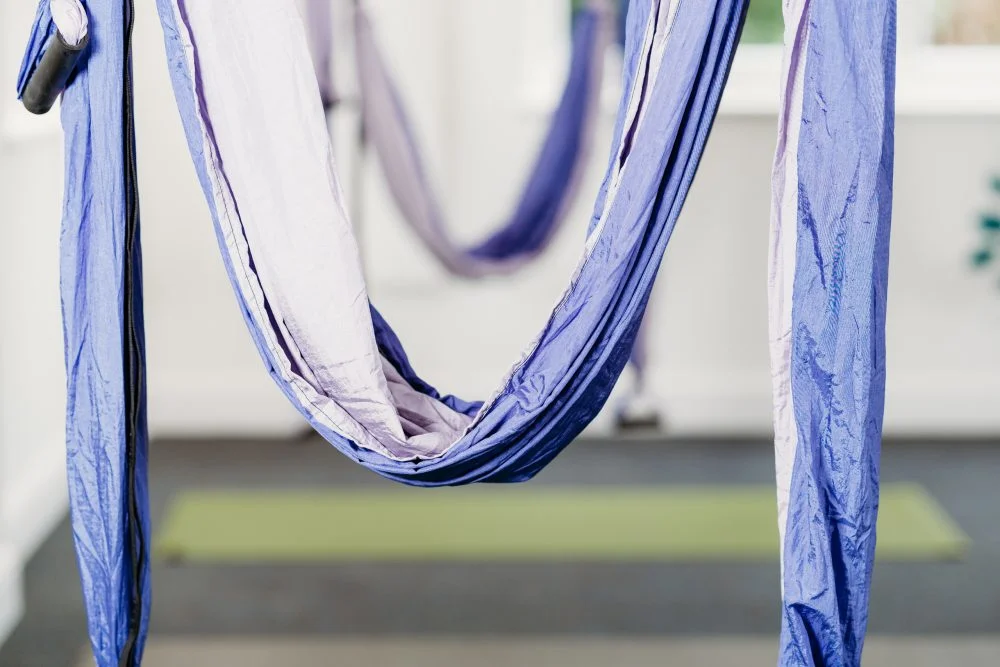 As well as being the perfect space for regular, room temperature Yoga, Pilates and Barre classes, this Studio also hosts our Suspension Yoga classes. 
Suitable for all levels, Suspension Yoga combines flexibility, strength, mobility and agility training with the playful energy that comes from floating and flying –  it's fun and it's good for you!
The Studio is well ventilated with a cutting-edge ventilation system and is equipped with a wall of mirrors, awesome mood lighting and all the props you may need for your practice.