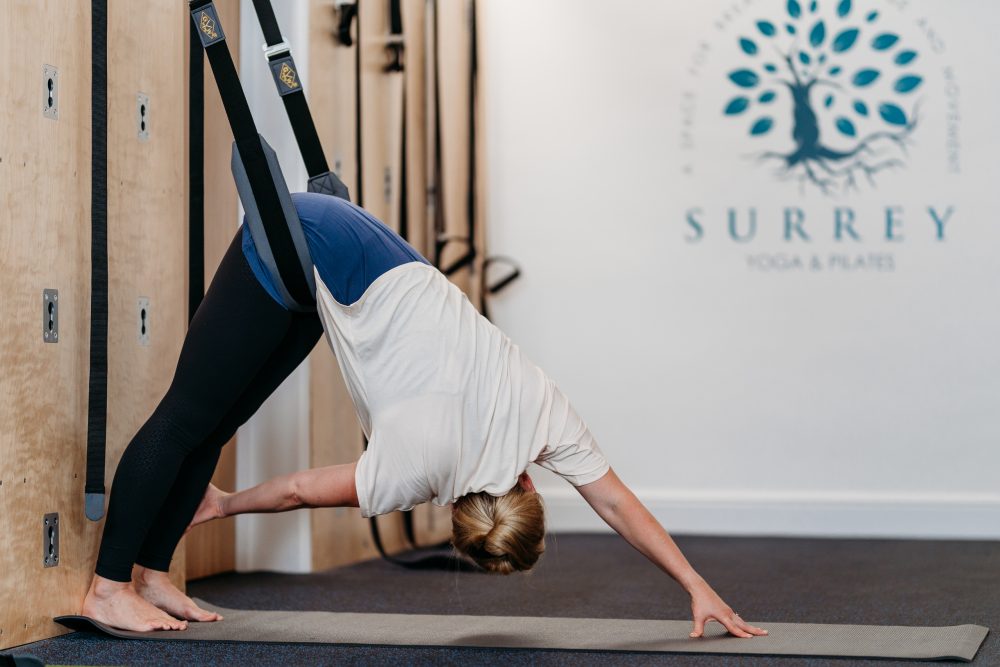 Studio 3 is our dedicated Wall Yoga Studio and is also used for Streaming Only Classes – where no students are physically present with the teacher allowing them to focus on the students on screen.
Wall Yoga is the perfect complement to your regular Yoga practise.  Using straps attached to hooks in the special Yoga Walls, we combine the support they provide with gravity to enjoy a truly vertical practice.
The supported positions allow you to hold postures for longer, increasing strength, flexibility and alignment.