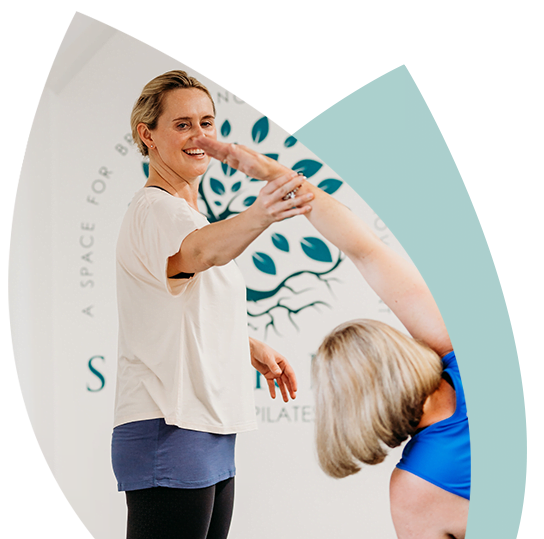 Embark on a Transformational Journey: Yoga Teacher Training
Introduction
Yoga is not just a physical practice; it's a way of life that fosters holistic well-being, mindfulness, and spiritual growth. If you've been practising yoga for some time and have a deep passion for it, you might have considered taking your practice to the next level by becoming a certified yoga teacher. Yoga teacher training (YTT) is a transformative journey that not only equips you with the skills to guide others but also deepens your understanding of yoga's philosophy and its profound impact on your life.
In this blog, we'll explore what yoga teacher training is all about, its benefits, and how it could change your life.
Understanding Yoga Teacher Training
Yoga teacher training is an intensive program designed to provide aspiring teachers with the knowledge, skills, and experience needed to teach yoga effectively. It typically consists of a structured curriculum that covers various aspects of yoga, including:
Asana Practice: In-depth exploration and practice of yoga postures to enhance flexibility, strength, and alignment.
Anatomy and Physiology: Understanding the human body's mechanics and how yoga affects it.
Yoga Philosophy: Delving into the philosophical roots of yoga, including the Yoga Sutras and the Bhagavad Gita.
Meditation and Mindfulness: Learning techniques to cultivate inner peace, concentration, and mental clarity.
Pranayama: The study and practice of breath control to enhance vitality and balance.
Teaching Methodology: Developing effective teaching techniques, sequencing, and communication skills.
Teaching Practice: Gaining hands-on experience and receiving feedback by teaching classes to peers, and in the case of YTT with Surrey Yoga & Pilates, real paying customers!
Trying Different Styles of Yoga: At SYP students have the opportunity to try a range of disciplines so that they can nail the style of yoga that resonates with them.  From Hatha to Hot, Yin to Suspension – previous graduates have gone on to teach in a variety of disciplines including Bikram, Animal Flow, Breathwork & Kundalini!
Benefits of Yoga Teacher Training
Deepen Your Practice: YTT allows you to explore yoga on a much deeper level. You'll not only refine your physical practice but also develop a profound understanding of the mental and spiritual aspects of yoga. That's why we equally welcome yoga practitioners who seek to embark on training purely for their own self-development.
Personal Transformation: YTT often becomes a transformative journey, leading to increased self-awareness, personal growth, and a deeper connection to your inner self and your relationship with the outside world.
Learn from Experts: YTT programs are usually led by experienced and certified instructors who share their wisdom, knowledge, and passion for yoga.  Course Director Clarissa Ord and the Team at SYP each have their subject specialism, be it Philosophy, Anatomy or Mindfulness, our students love the extra depth of experience that this adds to their learning.
Build a Community: YTT brings together like-minded individuals who share your passion for yoga. You'll form strong bonds and friendships that can last a lifetime.
Teach and Inspire: Becoming a Yoga Alliance certified yoga teacher gives you the opportunity to share the benefits of yoga with others and make a positive impact on their lives.
Career Opportunities: With a yoga teacher certification, you can pursue a career as a yoga instructor, whether part-time or full-time, in yoga studios, fitness centres, schools, or even as a private instructor.
Challenges of Yoga Teacher Training
While YTT offers numerous rewards, it's essential to acknowledge that the journey can be demanding:
Intensive Schedule: YTT programs require a significant time commitment – SYP's 200 Hour Teacher Training includes some self-study alongside face-to-face weekends.  Feedback from past students is that this flexible approach enables them to balance commitments of family, work etc. alongside their yoga training.
Physical and Mental Challenges: The physical and mental demands of the program can be challenging which is why we ask applicants to have an existing yoga practice.  That said, we do welcome students with injuries (modifying poses for a wide range of abilities is part and parcel of being a good yoga teacher so personal experience is always valuable) and we definitely don't expect you to be able to do all the poses!
Self-Exploration: YTT can bring up deep-seated emotions and past experiences, requiring introspection and emotional resilience.
Financial Investment: Quality YTT programs can be costly, including tuition fees, materials, and potential travel expenses.  We do however offer Early Booking Discounts and Payment Plans – details of these can be found HERE.
Conclusion
Yoga teacher training is not just about learning to teach yoga; it's a profound journey of self-discovery, personal growth, and transformation. It equips you with the tools to share the incredible benefits of yoga with others and deepen your own practice. While it comes with its challenges, the rewards are immeasurable, making it a life-changing experience for those who embark on this path. So, if you're passionate about yoga and eager to take your practice to the next level, consider enrolling in a yoga teacher training program – a decision that can lead to a lifetime of fulfilment and spiritual awakening.
---
Still not sure if it's for you?  Come along to one of our FREE Q & A sessions with Course Director Clarissa Ord.  You'll find details of these and our Course Brochure HERE.