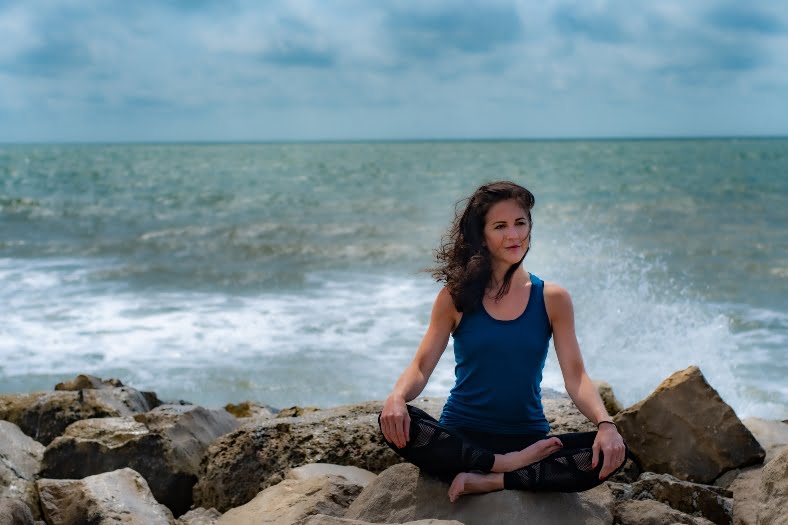 Q & A with… Emma McGuinness
Which classes do you teach?
I teach 26 +2 Hot Yoga and Mat Pilates.
What's your passion?
Family. Yoga. Pilates. Kindness.
When NOT in a HOT studio, I love cycling with my husband and children! I also like snuggling up to a good movie too.
I have a genuine passion for yoga and Pilates, how it makes me, what it represents and how transformative it can be.
I also love art. I paint and draw whenever I get the chance, which is not very often! I love going to galleries.
What has lockdown taught you?
You never know what is round the corner! Make the most of those little moments of joy as at the end of the day, that is all that really matters. Put things in perspective and be grateful, grateful, grateful for what you have right now.
It also taught me to cut hair, be a schoolteacher, freeze a LOT of food, have a children's party online, have social occasions with friends and family online, teach ONLINE yoga classes and appreciate loo roll…. 😩
What excites you most about the new studio?
EVERYTHING. Being part of the team that is SYP! Seeing some friendly faces that I haven't seen in a while (teachers and students). Working with some AMAZING, Professional, talented, and awesome people again. Being part of the vibe that is SYP.
What is your personal mantra?
I have a few and don't know which one to pick!!
Kindness Rocks 🤟, to be dangerous – but be kind.
Inner peace begins the moment you choose not to allow another person or event to control your emotions.
What you think – you become, what you feel – you attract, what you Imagine – You create – Buddha.
I use these mantra's daily.
Favourite thing about Shalford?
This is an obvious one – Surrey Yoga and Pilates……….. 🌿🧘🏻‍♀️
Not yet that familiar with the village itself; a little homework tells me the village became well known for "the Great Fair of Shalford" which was set up by a charter issued by King John!!
I know the general area well and I am excited to explore Shalford more and get involved in the community.
Any lockdown pets?
Not any additional pets – We have a cocker called Dudley who is 11 years old. He is very friendly, loves to cuddle and got SO MUCH walking over lockdown, its' probably enough to last a lifetime!!! 🐾
Who do you admire most?
My two late Grandmothers. These women had Strength, Perseverance, Resilience, Work Ethic, Kindness, and a love of flowers. 🌺
What do you eat for breakfast?
Go through phases of different things; currently, little pot full of watermelon, mango and nectarine accompanied with muesli and oats soaked in rice milk over-night. Hits the spot!! Little dose of locally made honey on top too……
Top tip for health?
Healthy Gut / Sunlight / Houseplants / Sleep / Apple Cider Vinegar / Smile / Water / Yoga and Pilates!!!!!! Anyone of these or ALL!
What have you missed most during the pandemic?
Touching people (That's not rude btw) 🤭
Hot room / yoga studios.
Cats or dogs?
Dog's. Sorry Cat people!
---
Find Emma's teaching schedule here.