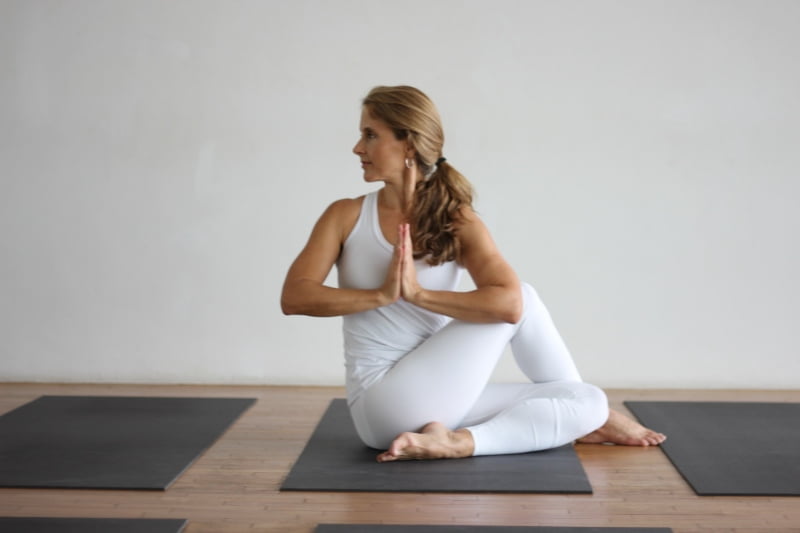 Q & A with… Sari Lambeek
Which classes do you teach?
I will be teaching Hot 26+2 mainly, but also Focused Flow.
What's your passion?
In addition to practising yoga, hiking and cycling, my passion is to study Philosophy, both Western and Indian.
What has lockdown taught you?
Lockdown taught me that us humans can be very disciplined and resilient when needed.
What excites you most about the new studio?
I'm so excited that I can join SYP from the beginning, and thus be able to try to build up and become part of this new yoga community.
What is your personal mantra?
I try to remind myself all the time that nothing is permanent, and we all are inter-connected.
Favourite thing about Shalford?
SYP 😊
Any lockdown pets?
We didn't take any new pets, just spent lot of time, maybe too much time, with our old dogs.
Who do you admire most?
I admire people who can always stay kind and calm, no matter what life throws at them.
What do you eat for breakfast?
I don't eat anything early in the morning, I just drink warm water and coffee. Later in the morning/midday-ish I usually have either oatmeal, yoghurt with fruit, a sandwich, or a green smoothie, and more coffee…
Top tip for health
It's good to have discipline and balance with everything.
What have you missed most during the pandemic?
I missed seeing my parents.
Cats or dogs?
We have 2 dogs, Toby the Yorkie and Maisy the Mongrel.
---
Find out which classes Sari is teaching this week here