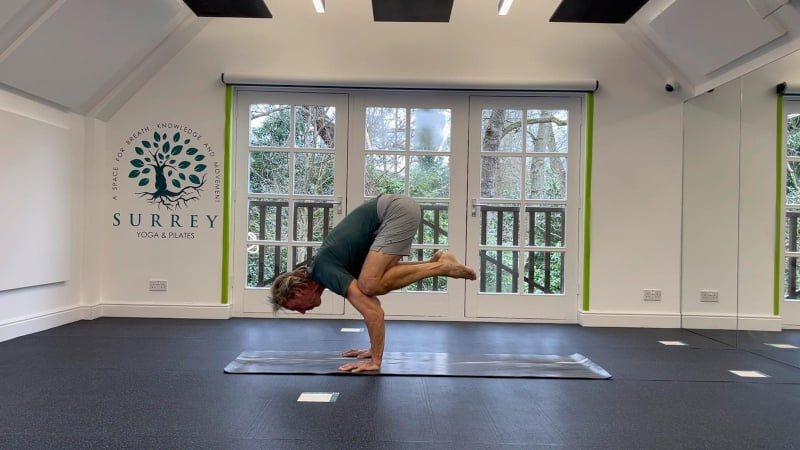 Q & A with… George Skuodas
What are you going to be teaching and what draws you to that style of yoga?
I am going to be teaching hot yoga, with my personal style.
My teaching goal is to connect breath and movement, to help join mind and body. when I practise like this it feels like movement meditation, like a massage for my brain, I love this feeling and hope that the SYP students will too.
What's your passion?
I have been very fortunate to have had a (first) career doing something that I absolutely loved, Sailing has been a massive part of my life, I still compete internationally a few times a year, salt water is in my veins!
What did lockdown teach you?
It taught me how much connecting with humans matters to me, spontaneously meeting a friend, having a hug. I really missed the collective energy of being in a class is amazing and I really savour it now.
What excites you most about joining SYP?
Practising with teachers that are new to me, practising with Clarissa (who inspired me and led me through my teacher training) and meeting a new yoga community.
What is your personal mantra?
If you want to be good at 'the thing'… do 'the thing'.
Favourite thing about Shalford?
Of course its SYP, but I am looking forward to a pint in The Seahorse at some point too!
Any lockdown pets?
Yes! Rita the pocket pointer arrived just before the first lockdown, she is a rescue from Greece, she was found in a forest, we spent the first month trying to keep her off the tables!
Who do you admire most?
Anyone that has sustained a long career at the top of their game – right now I am in awe of Rafa Nadal, he has overcome lots of setbacks to compete and win at the pinnacle of his sport. That's inspiring.
What do you eat for breakfast?
It changes – mostly granola, yoghurt and fruit, recently its just toast and Marmite or marmalade.
Top tip for health
Eat real food, 3 meals a day, and move your body every day – both sound simple in principle.
What did you miss most during the pandemic?
Sailing – that incorporates so much for me, it includes seeing and working with my oldest friends, the physical and mental challenge of the sport and the satisfaction of combining together in a team.
Cats or dogs?
Dogs, we have 2 rescued pocket pointers and there is never a dull moment.
---
Find out which classes George is teaching this week HERE.