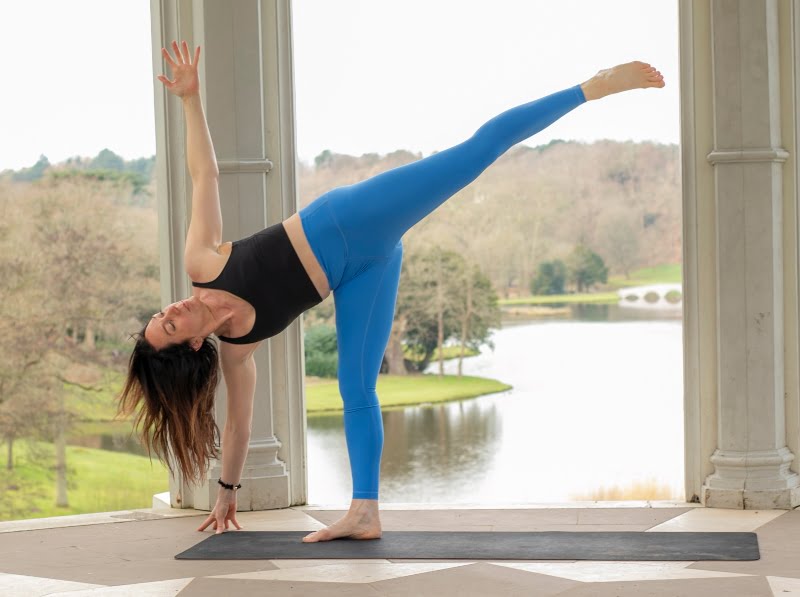 Q & A with… Lois Beim
What do you teach?
I teach a strong, fun, relaxed, meditative vinyasa flow. Every class will be a little different and will provide a new challenge. We will focus on progress over perfection.  We won't be afraid to try new asanas, fall out of them, laugh and get back in again, without taking it all too seriously. Yoga teaches us to work through our Annamaya Kosha, our physical body, on our path to reaching deep inner peace. Expect to work through this physical layer of the self, to feel encouraged and supported, to build strength, stamina and confidence, increased balance and flexibility and to leave feeling relaxed and blissed out!
What's your passion?
My passion is in bringing health, well-being, confidence and self-love to the people I teach. I love the immense mind body benefits of a strong yoga practice. I love the surrender of Savasana, the rush of feel-good endorphins and the peaceful calm that follows a demanding, hot, yoga class. I love the focus and joy of challenging my body to try new things. I have a background in Personal Training and Fitness Instruction so my classes reflect my passion for physical exercise.
What did lockdown teach you?

Lockdown taught me to reprioritise, to look at my list of things to do and to get rid of unnecessary tasks, to make more time for relaxation, family, nature, joy and self-care.
What excites you about joining SYP?
I am really excited and honoured to be teaching, and to be learning, from this community of yoga practitioners, in this new and beautiful, hot studio, and to be surrounded by so many other incredible instructors.
What is your personal mantra?

I am beneath or above no-one. I am independent of the good and bad opinions of others. I am fearless in the face of all challenges.
Favourite thing about Shalford?
I love the sense of community, the natural beauty and the historic buildings around Shalford.
Any lockdown pets?
Yes! I became the proud parent of a three-legged Jack Russell!
Who do you admire most?
There are things to admire in most of the people I meet. I aim to look for admirable traits in everyone. I learn as much from the people who come to my class as they learn from me, and I love that. I am also a big fan of the bravery, talent and raw honesty of Maya Angelou.
What do you eat for breakfast?

I love organic oats mixed with seeds and goji berries, almond butter and coconut milk, topped with fresh pomegranate seeds, cinnamon and blueberries.
Top tip for health?
Nourish yourself with whole, unprocessed foods and enjoy moving your body every day.
What did you most miss during the pandemic?

Freedom
Cats or dogs?
My Jack Russells have a personal vendetta against cats. Just hissing the word sends them into frenzied barking. Even typing the word "cats" is fraught with peril!
---
Find out which classes Lois is teaching this week HERE