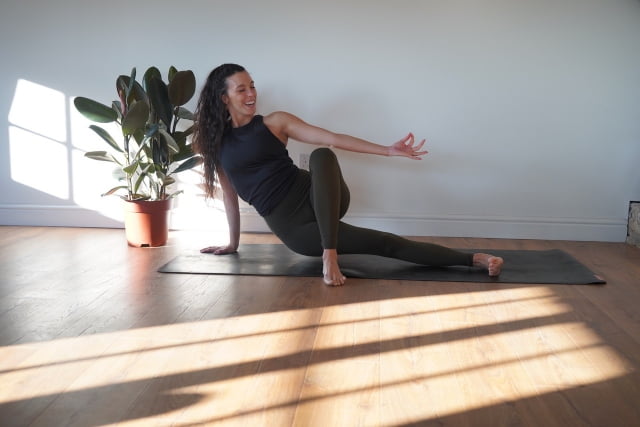 Q & A with… Kate Thompson
What do you teach at SYP?
Hot Yoga
What's your passion?
Travelling and exploring new places. I love nothing more than planning itineraries to countries I want to visit. Other passions include, yoga (of course!), cooking and reading.
What did you learn from lockdown?
Lockdown made me realise how lucky I am to have such wonderful people in my life, so I would say it taught me to treasure the moments with friends and family.
What excites you most about the new studio?
Being part of the amazing team and seeing both familiar and new faces!
Favourite thing about Shalford?
During lockdown we thoroughly enjoyed walking along the river to get a coffee or hot chocolate from the Snooty Fox. I also love seeing everyone out and about on the green at the weekend.
Who do you admire most?
It is too difficult to pick one person! I admire people who want to make the world a better place and fight against injustice.
What do you eat for breakfast?
Yoghurt, fruit and granola. It always sets me up for the day.
Top tip for health?
Find exercise that you love and don't make yourself feel guilty if you need time off! Listen to your body.
What did you miss most during the pandemic?
Travelling!
Cats or dogs?
Dogs – they are always so happy to see you!
---
Discover when you can join one of Kate's classes by visiting this week's schedule here.